Apprenticeships
Hospital Metalcraft's commitment to training its staff is an investment in the company's future. With over 150 skilled employees, we are a significant employer in North Dorset. The company has vacancies for apprentices, offering you the opportunity to develop new skills, gain a professional qualification whilst having the security of a wage and the prospect of a career with a market leading manufacturer.
Level 2 Manufacturing & Engineering Apprenticeships

This is a way for you to earn while you learn in a real job, gaining a nationally recognised qualification. You will be part of our workforce and you will work and train under an Apprenticeship Agreement. As a member of our workforce you will also be entitled to paid holidays and other employee benefits.
What does a level 2 apprenticeship give me?
City & Guilds NVQ Diploma in Performing Engineering Operations - Engineering Practices.
City & Guilds Level 2 Certificate in Engineering - Manufacturing Technology.
An opportunity to complete GCSE English & Maths if you have not already done so. Successful qualification of your Level 2 Apprenticeship is equivalent to 5 GCSE passes at grades 9 - 4.
How does the training and work happen within your apprenticeship?
You will benefit from on the job training, from your colleagues at work and off the job training with a local college. Through this, you will learn the theory and develop all the skills you need. You will also produce work which is assessed against national standards.
What are the entry requirements?
English and Maths GCSEs are important, however more than good grades, we are looking for candidates who are committed, motivated, enthusiastic and reliable.
Why choose Hospital Metalcraft Ltd for your apprenticeship??
Our products are manufactured from a range of materials including aluminium, mild steel, stainless steel sheet and tube, wood and plastics. Using a wide range of processes including CNC machinery, MIG, TIG, plasma, spot welding, polishing, powder coating, upholstery and assembly, you will have the opportunity to gain experience, skills and knowledge in probably the widest range of manufacturing processes you will find anywhere in Dorset.
We are a strong, family owned, well established company. We own our site at Blandford.
We apply modern LEAN principles, continually invest into our staff, the development of new product ranges, as well as investing in the latest machinery, tools and systems.
We operate to British Quality Standard ISO 9001:2015.
We are a British Safety Council Member and Approved Centre.
We have been manufacturing medical furniture & equipment since 1953. We have established ourselves as a leading supplier to the National Health Service and are recognised by many thousands of satisfied customers around the world.
We are a hard-working, professional, friendly and supportive team.
Want to see more?
Chat to us or apply for an apprenticeship
To find out more, or for an informal discussion about an apprenticeship, please contact us on 01258 484482 or email to hr@bristolmaid.com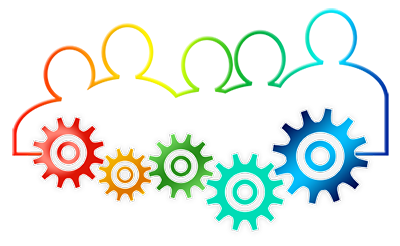 Send your application to:
HR Department,
Hospital Metalcraft Ltd,
Blandford Heights Industrial Estate,
Blandford Forum.
Dorset.
DT11 7TG
or email apprenticeships@bristolmaid.com